Hand Etched Glass Jute Rope Lanterns Offered In 4 Styles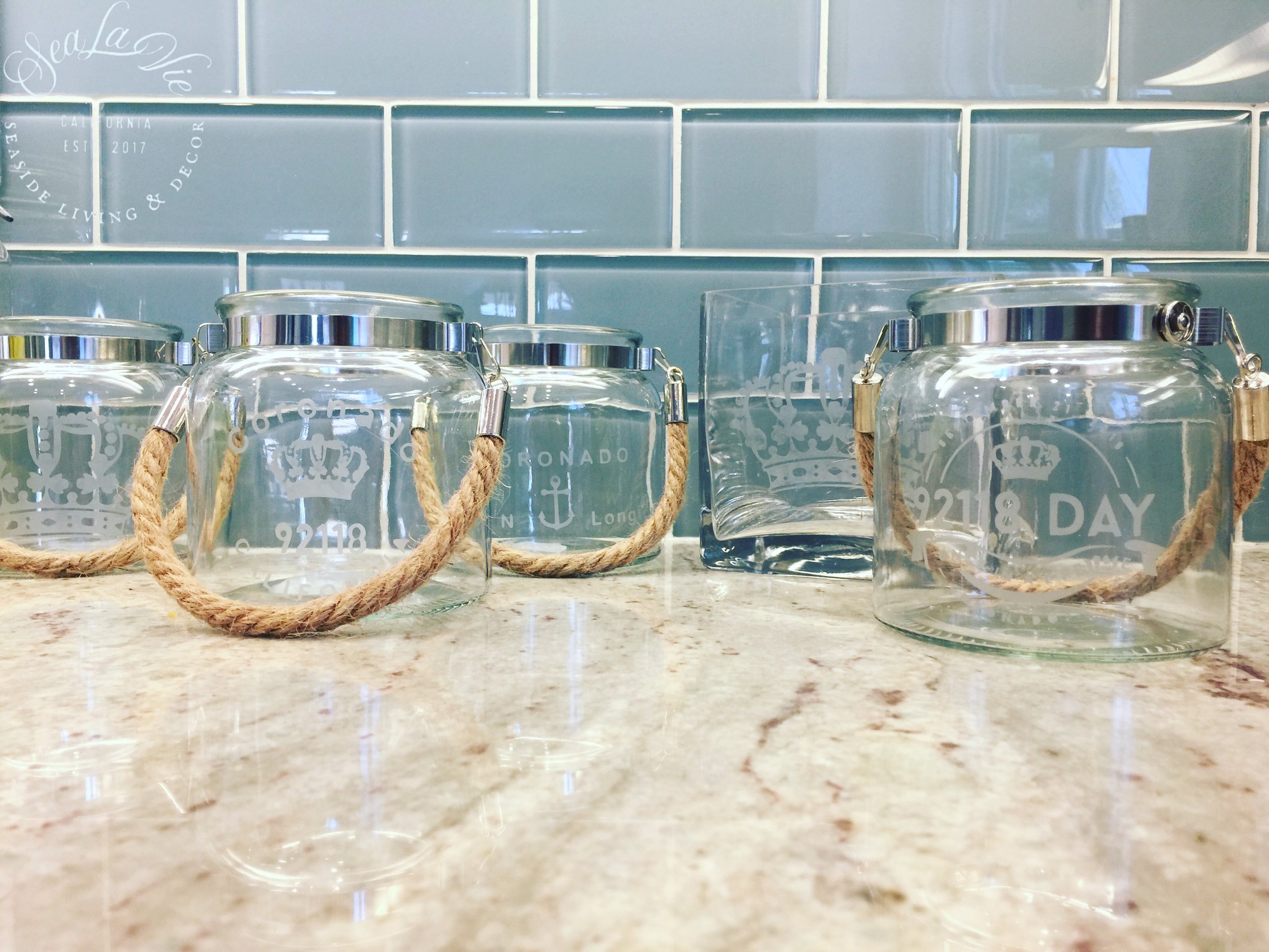 Hand Etched Glass Jute Rope Lanterns Offered In 4 Styles
These petit hand etched glass jute rope lanterns are versatile for just about any setting
and make for a thoughtful gift!
Offered in a variety of designs.
Crown

Anchor

Coronado California 92118 with Crown

Coronado Latitude & Longitude #s wrapped around with anchor

Interested in a custom design option?

Please message us via our home page contact tab

Hand Etched

Glass with Nautical Jute Rope

Measure roughly 4.5 in. x 4.5 in.

Recommended to use non flammable candle.

Lanterns imported and Hand Etched in the USA.